Juan Peña
Founder and CEO
The Company started as a family business 11 years ago, and is now, one of the leaders in specialty coffee in Ecuador and has earned international recognition. Juan's commitment to quality has resulted in CAFEXPORTO and associated baristas receiving top awards for several years of events held by the US COFFEE CHAMPIONSHIP and SPRUDGE magazine. As a means to increase production, Juan has brought his knowledge and work ethic to other farms in Ecuador allowing these producers, previously unable to find a market, to improve their quality and export their coffee as part of the CAFEXPORTO family. Juan holds an undergraduate degree in business administration and an engineering degree in agronomy from the University of Cuenca.
Cristina Yerovi
Administrative Director
She has been involved in each of the projects for 11 years where she has stood out for the design of key strategies and constant execution focused on the fulfillment of strategic objectives. In addition, her experience in the administrative field and leadership in export and logistics issues in sectors such as floriculture and coffee growing, allow her to direct all the coordination of the coffee export processes of CAFEXPORTO. With her work, she ensures the satisfaction of each client in the shipment and receipt of each order.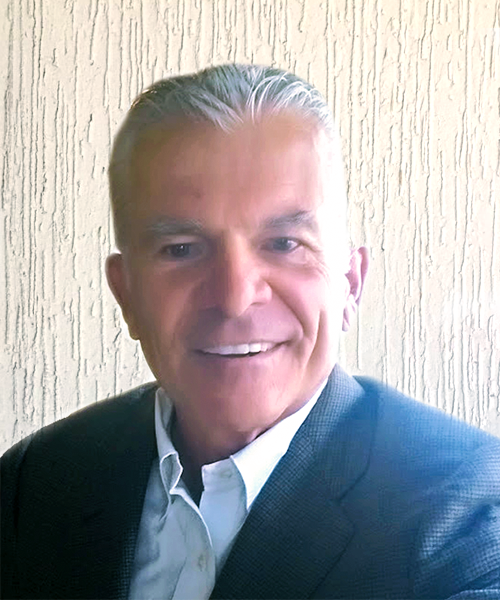 Philip Smith
Business Development Director
Philip has served in many executive positions during his 40 years of business experience in the United States. Most recently he served as a managing partner of Stone Canyon Venture Partners, LP., a venture capital fund headquartered Southern California. He moved to Cuenca, Ecuador in 2012 where he helped a local rose farm start Ecuador Direct Roses, a farm to florist service. Philip holds a degree in marketing and finance from the University of Denver.
SEGUNDO CARTUCHE
Segundo is in charge of all farm operations for CAFEXPORTO. Segundo was born in 1975, in the town of La Papaya and he has always lived in this coffee sector. He worked at Hacienda La Papaya as a gardener for 4 years and then served as the leader of the team for wet milling and coffee drying processing. Segundo has always been a key participant in the execution of the research that CAFEXPORTO carries out with the University of Cuenca. During his work at CAFEXPORTO he has been motivated to start his own production as he has gained technical knowledge by working with Juan Peña. He grows his own coffee, in the town of La Papaya, in an area of one hectare, together with his wife Hilda Segundo and their six children. Hilda also works as one of the leaders of the harvest team at CAFEXPORTO farms. Segundo is always excited to know where his coffee is going and how people enjoy it.