CAFEXPORTO's family farm, Hacienda La Papaya, is located near the town of Saraguro, in the province of Loja. Apart from being our productive resource, it is an area dedicated to the service of our customers.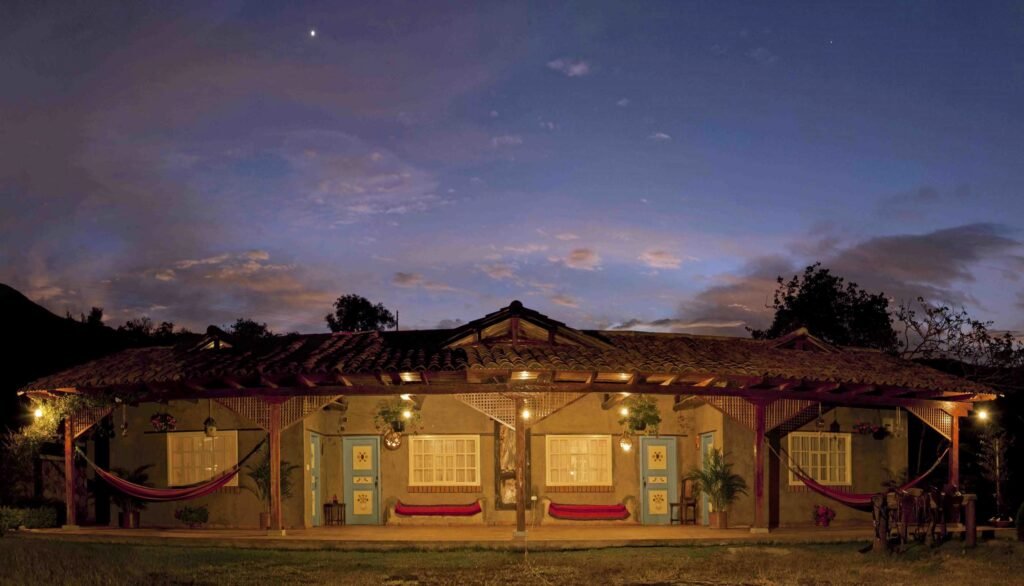 We welcome:
• Importers
• Roasters (Elaborating of experimental micro-lots)
• Baristas (Demonstration of the process of making coffee for international competitions)
• Coffee Shop Owners
Each visitor will have customized treatment and will be able to learn about: the production process, coffee nursery garden, crops at all their ages, drip irrigation system, pruning, pest and disease management, harvest, integral coffee processes of humid and dry benefit.
Through this experience you will:
• Visit a truly magic place,
• Learn all the production processes of specialty coffee and see the workers performing their daily activities.
• Appreciate the social impact coffee cultivation has in the area.
• Taste the best typical dishes elaborated with organic ingredients of Saraguro region.
• Experience local music and dance shows, Saraguro indigenous ancestral rituals, fireworks, art and crafts exhibition.
• Tour of Cuenca which is World Cultural Heritage Place, a city that offers lots of things to the tourists.
Some Coffee Specialists and/or Coffee Roasters have asked to stay for one or two weeks. They will be able to do the daily work in the farm. Their schedule will be divided into all the sectors of production. The Coffee Specialist and/or Coffee Roaster will live a great experience living with the farm workers, and learning about the social impact coffee has in our country.